Stephen King's "It" is a 2017 American supernatural horror film directed by Andy Muschietti. In It, the story revolves around seven children in Derry, who are threatened by the titular evil who returns every 27 years. These kids must face it to survive.
The film stars Jaeden Lieberher as Bill, the leader of the Losers Club who grieves his little brother's mysterious abduction, Bill Skarsgard as Bill Denbrough and Pennywise the Dancing Clown, Sophia Lillis as Beverly- the group's only girl, smart-mouthed Ritchie (Finn Wolfhard), incessant talker Eddie (Jack Dylan Grazer), the reluctant Stan (Wyatt Oleff), and Mike (Chosen Jacobs).
The story is about a Town Derry, where the kids are disappearing one by one. The film's opening sequence is adapted from the novel, where a kid named Georgie playing in the rain, follows a paper boat into a sewer and met by an evil figure- Pennywise the Dancing Clown. A few months later, Georgie's older brother Bill swears to defeat It once and for all to get revenge for the death of his young brother. Pennywise is the most famous and scariest character of the movie. He is the thing that awakens every twenty-seven years to feed on the children of Derry. Pennywise is such an intense figure, Inhumane, It's beyond even a sociopath because he's not either a human or a clown.
At one point, you'll feel that the movie is made for kids especially but it is one of the scariest movies of the year. It is the most awaited film of the fall of 2017. The film set many box office records and has grossed over $209 million worldwide. I can say that the 1990 version of It isn't as scary as this one. One thing I liked the most that it doesn't involve the serious killing of kids, which could be very stressful to even watch.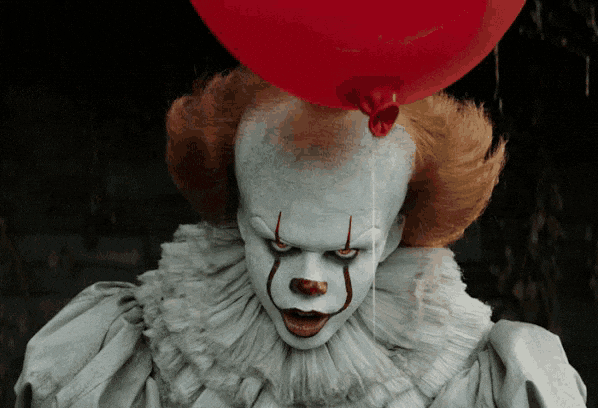 The movie includes supernatural elements like an abandoned scary house, coffins, geysers of blood, and frightful visions of dead people. In the end of the movie, Beverly informs her friends about a vision she had, where she saw all of them fighting the evil creature as adults. So, it is expected to be the first installment in a planned series. Hold your breath because it will return in two years this time.